New Product Just Landed!
We are excited to bring you a new range of Vinyl Stick-on Floor Tiles!
LIMITED STOCK ONLY
Use code LUXURYTILES for 10% off your first order
Regular price
Sale price
$6.00 USD
Unit price
per
Sale
Sold out
Calculate How Many Tiles you Will Need for your Project
We recommend you add an additional 10% of tiles to allow for cuts and wastage
Bold star-shaped motifs featuring a striking interplay of black and white colour define these tiles, delivering a powerful contemporary aesthetic. While their design is elegantly understated, the end result exudes sophistication once they are artfully placed, boasting a seamless pattern across every tile that simplifies the installation process.
Our floor tiles are made from a thicker material (2.5mm), making each design more realistic and extremely easy to install and maintain once installed.
To ensure you have sufficient tiles for your project, we encourage you to purchase a few additional tiles for any mistakes (measure twice, cut once).  
Don't forget we offer Sample Kits for our Vinyl Floor Tile range if you're still having trouble deciding.
Stick-on Tile Features
Water-resistant 

Super easy to clean

 

Realistic look and smooth finish
Why buy our Stick-on Tiles? 
Stronger tile adhesive (up to 2 times stronger) 

 

Thicker material for a more luxurious look 

 

A wider range of styles, colours and shapes 

Super easy installation simply cut with a sharp Stanley knife 
Tile Sheet Specifications 
Dimensions:  30.5 cm x 30.5 cm (12 inch x 12 inch)

 

Thickness: 2.5mm, Standard across our whole range

 

Sheets per pack:  10 sheets of tiles 

 
Frequently Asked Questions

What are Peel and Stick on Tiles?

Peel and stick on tiles are self adhesive tiles that are designed to be installed over existing tiles or other surfaces. They require no grout, are easy to clean, are inexpensive and can dramatically makeover your kitchen, bathroom or laundry with little effort.

What is the difference between Composite and Vinyl Tiles?

Our range of Composite and Vinyl Stick on Tiles offer a range of styles, colours and finishes to revamp your project space. The Composite Tiles are made from PVC materials with a laminate finish measuring 4mm in thickness. The Vinyl Tiles in our range have a glosser finish measuring 2.5mm in thickness. Both are incredibly realistic and easy to install, requiring a sharp stanely knife (and some silicone for a high quality finish) to complete your DIY project.

What surfaces can I use Stick on Tiles on?

Existing tiles, gyprock, glass, painted walls, acrylic, stainless steel, aluminium or plastic surfaces. Just make sure the surface in clean and dry before installation

What dimensions are the Stick on Tiles?

Each tile does vary in sizes, be sure to read the Product information listed for each tile to confirm its sizing before ordering.

Can I use Stick on Tiles in wet areas such as showers?

We do not recommend you use our tiles in wet areas such as showers as they will not last long. We don't recommend using them on the floors in wet areas as this could a slip hazard.

Can I use Stick on Tiles on floors?

We do not recommend you use our tiles for flooring as we can not guarantee the longevity of the products on these high traffic surface.

Can I remove the Stick on Tiles?

Yes the tiles can be removed in the future, however may leave adhesive residue or lift any paint off in the removal process. We recommend you first heat up the adhesive glue using a hair dryer and then slowly peel them off. 

Is it safe to use Stick on Tiles behind the stove / hot plates?

We do not recommend you install the tiles close to any open flames or stove tops. Allow at least 30cm of distance between a stove top and/or open flame, to ensure tiles do not melt or catch fire.

How many sheets of tiles will I get?

We sell all our tiles by the sheet. The dimensions listed on each product are for a single sheet. If you order in quantities of ten (e.g 10 sheets or 20 sheets), then we offer discounted pricing. The below graphic further explains this. 

 

 

Still cant find the answers to your questions? Reach out to us: info@stickontiles.com.au 
Shipping Information
Returns & Exchanges
View full details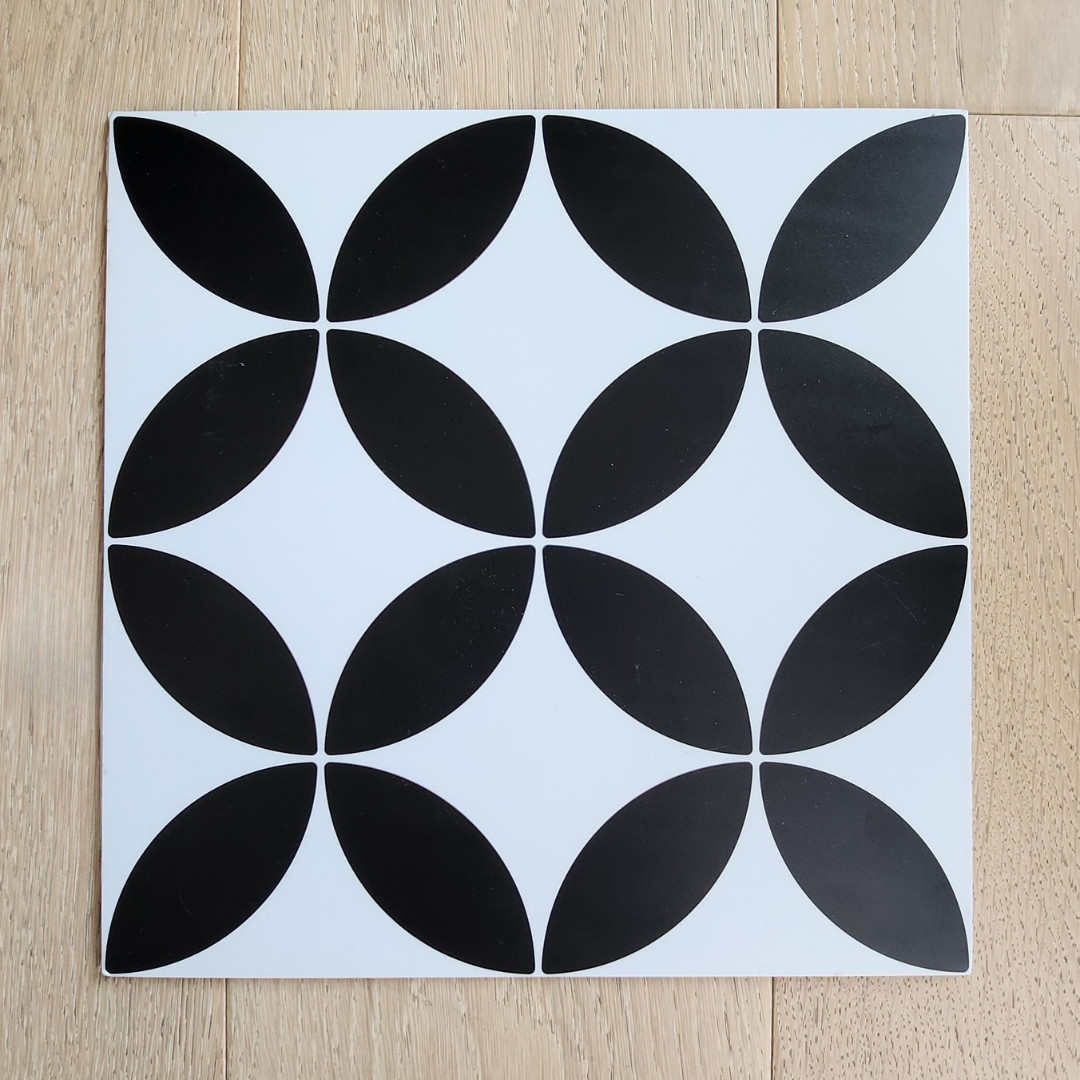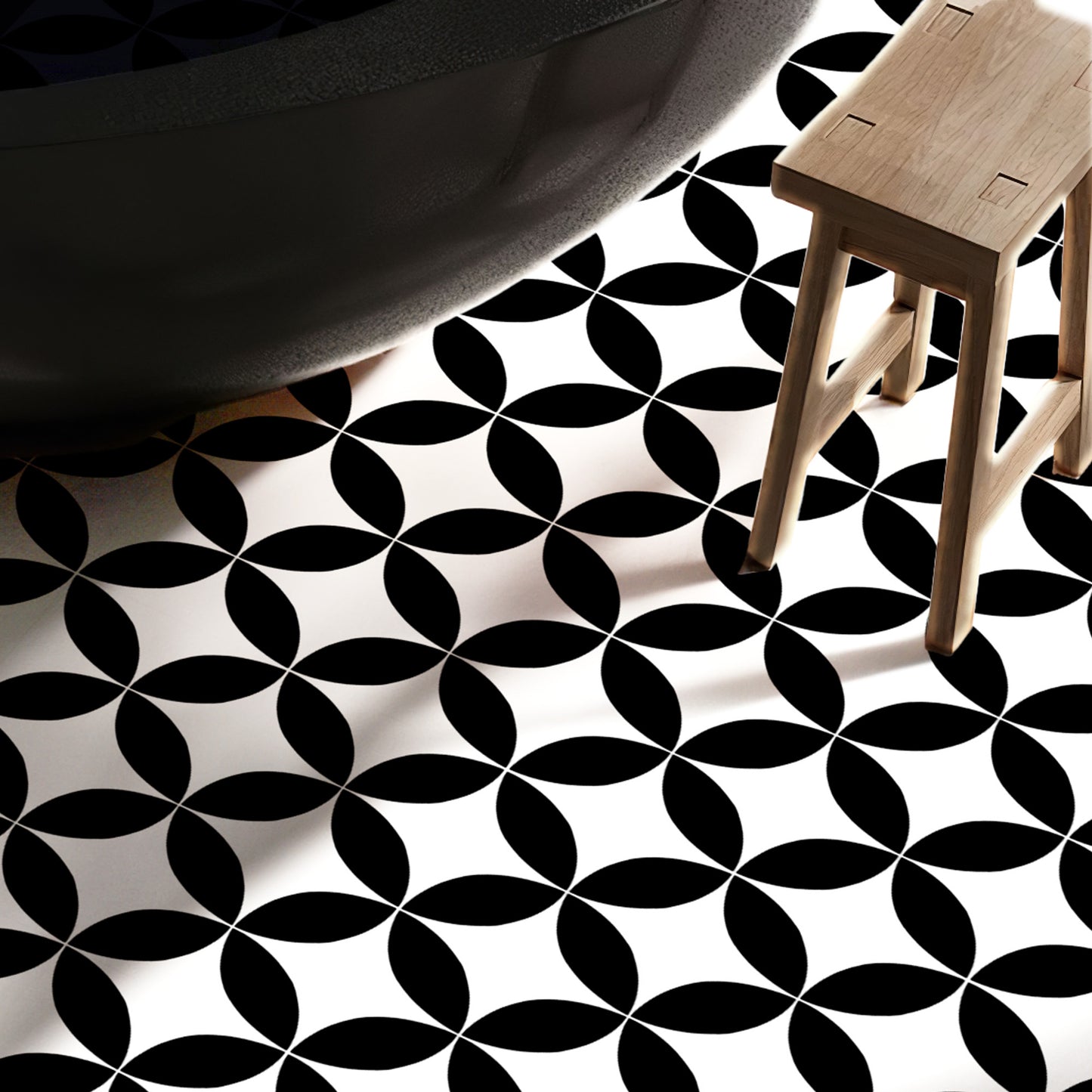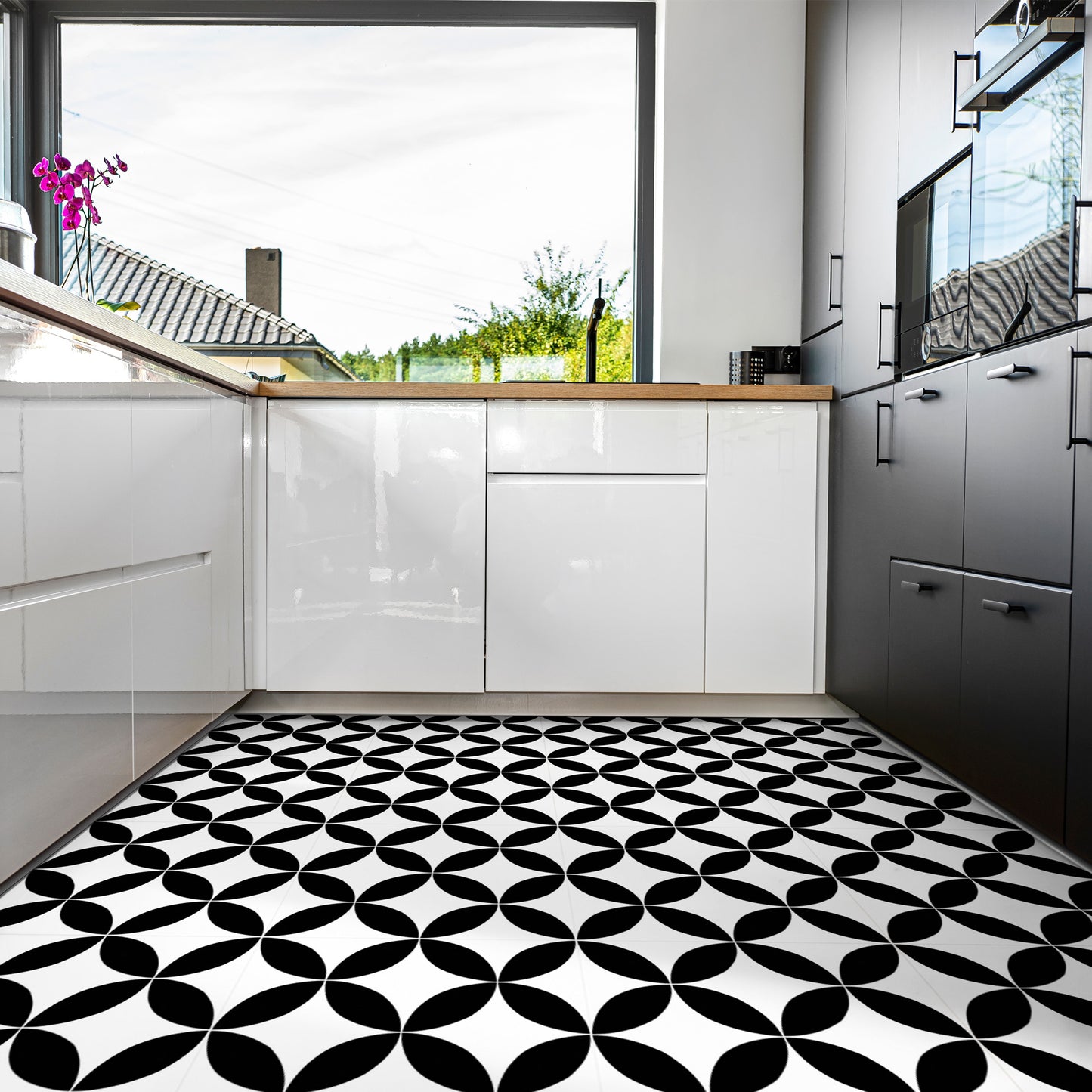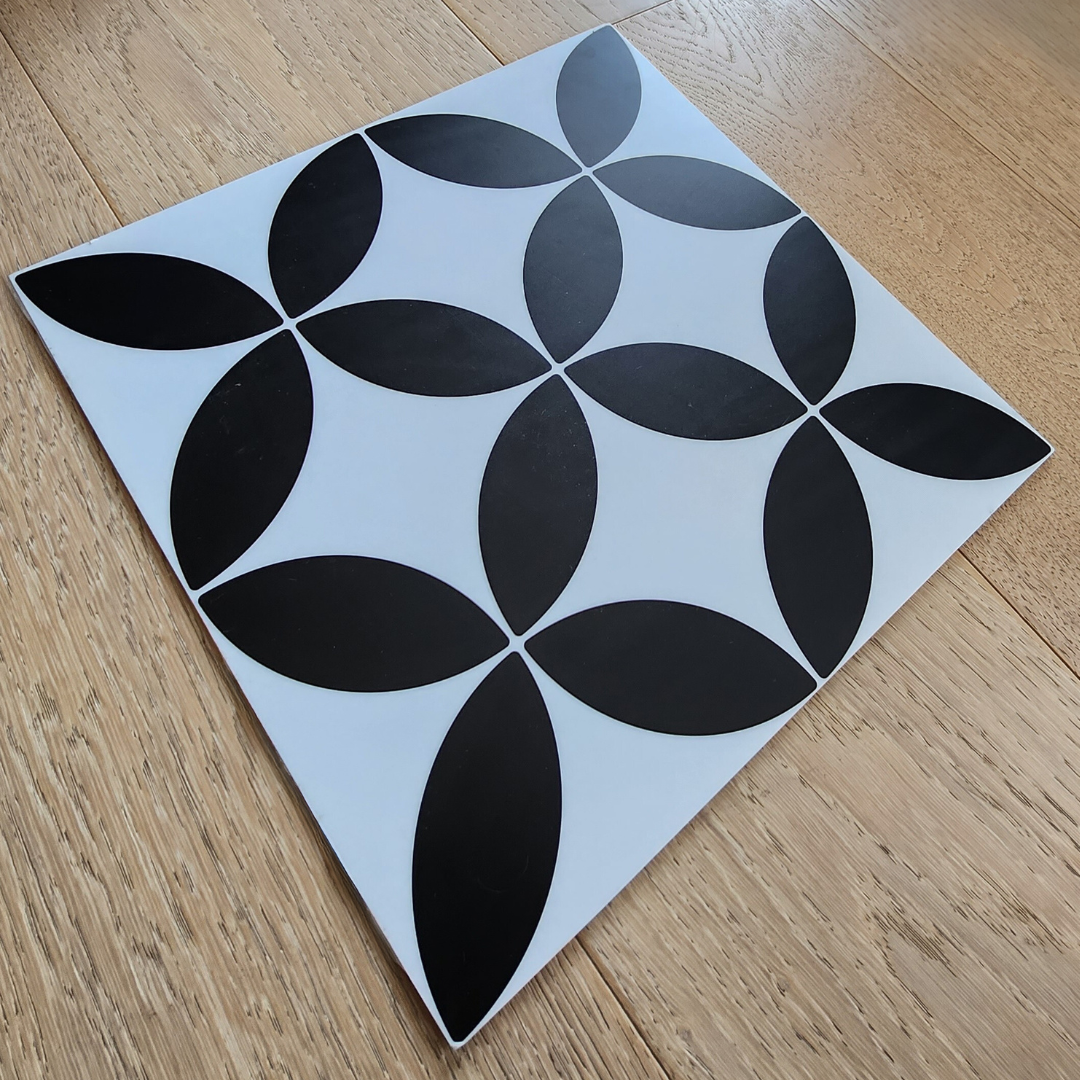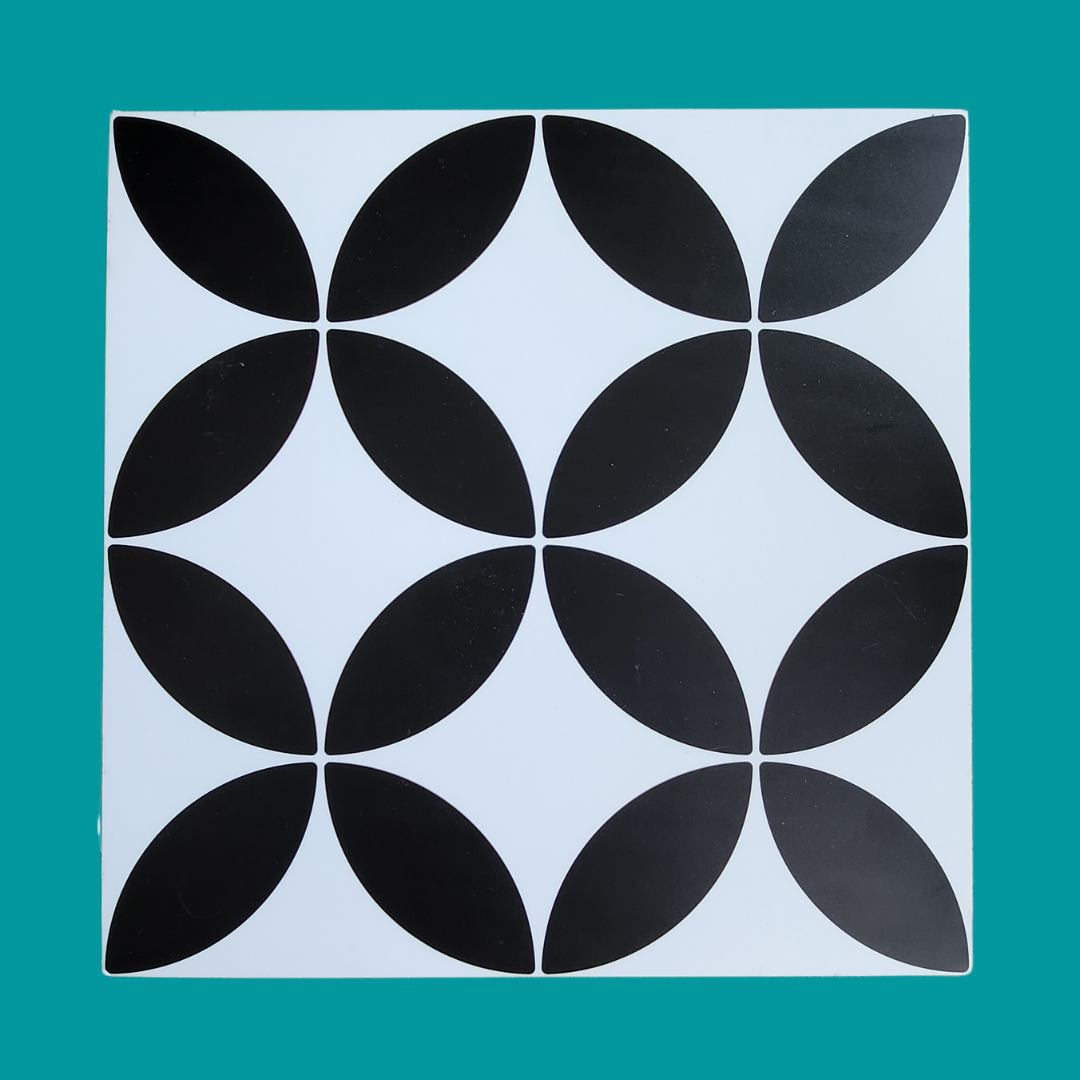 Shipping
We dispatch all our orders within 24 - 48 business hours of receiving them. We ship our orders via Australia Post for our Stick-on Tile and Sample Kit range, with larger orders shipped via Couriers Please. All Flexible Wood Roll products are shipped via Couriers Please.
Orders can be delivered Australia Wide and are shipped from the Gold Coast, QLD.
Tracking & Shipping information is provided once the order has been packed and processed. Any required redeliveries from the shipping provider are to be arranged by the customer for a suitable date & time for redelivery. 
*We offer free shipping to Vinyl Tile orders over $150. Excludes Composite, Floor Tiles and Wood Rolls due to size and weight of the products.
If you'd like to arrange a local collection or if you have any further questions, please contact us.
info@stickontiles.com.au
Returns & Exchanges
Returns
All products can be returned to us within 30 days of purchase for either an exchange or full refund of the product price.
Please note: Product must be in "as new" condition and in their original packaging. Items considered to be subject to "wear and tear" or not in their original packaging will not be accepted for refund. Once the item has been returned the refund will then be issued. 
All return shipping/freight costs are the responsibility of the customer. Returned items will need to be shipped to the Gold Coast, QLD.
Exchanges 
Should the item/s ordered not be the right fit, we are happy to accept an exchange for your order. We can exchange for another item within the same product range with any additional cost differences invoiced to the customer for payment.
All exchange shipping/freight costs are the responsibility of the customer. Returned items will need to be shipped to the Gold Coast, QLD.
Please reach out to our Customer Service Team if there are any further questions. 
info@stickontiles.com.au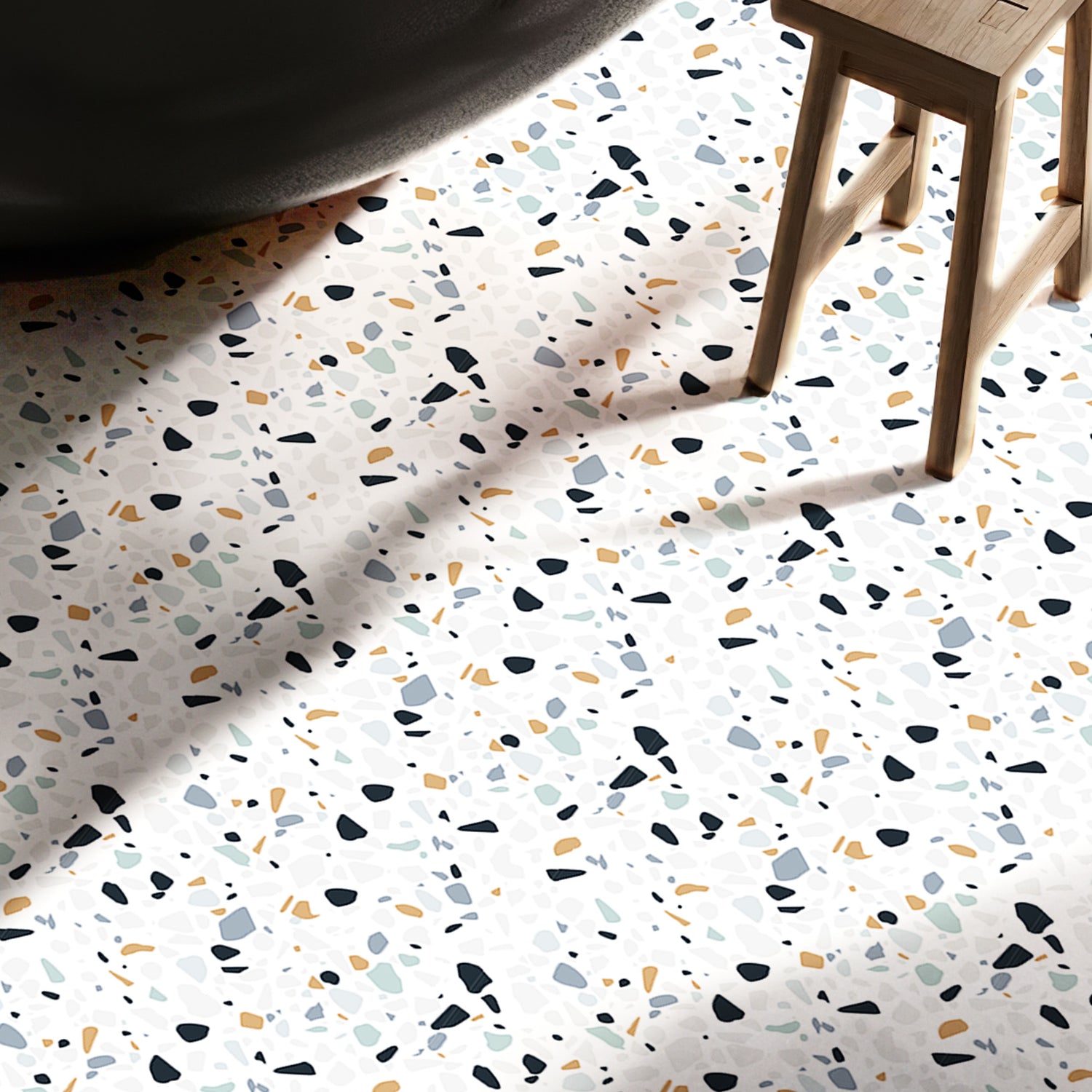 Perfect for DIY Renovations on a Budget
Our Vinyl Floor Stick on Tiles are the perfect solution for anyone looking to renovate a Kitchen, Bathroom or Laundry on a budget. Suitable for use on many surfaces:
⬛ Smooth Concrete
⬛ Smooth Marble Floor
⬛ Smooth Wood Floor
⬛ Composite Flooring
⬛ Standard Gyprock and Plaster board surfaces

Installation Guide
Designer Stick on Tiles You'll Love
Easy Installation

Installation is simple, easy and perfect for DIY lovers. No need for a Tiler, grout or any expensive tile cutting tools.

Installation Guide

Bold & Bright Designs

A range of Floor Tiles to suit any room, any style and any colour pallet. Shop the rest of the range now!

Shop all Vinyl Floor Tiles

Sample Kits

Not sure what tiles to choose? Let us help you decide with our sample tile kits - just pick and click. Tile samples are always free, just pay for the kit and then redeem the cost as a discount on your final order. Final order must be greater than $200 in value.

Shop Sample Kits