Regular price
$188.00 USD
Regular price
Sale price
$188.00 USD
Unit price
per
Sale
Sold out
This design profile creates the half-dowel timber look that everyone is after. Rippling curved lines have a calming effect on the space or surface you apply this on.
** Please note the pattern of the Wood Roll runs Horizontally but each profile can be cut and joined for a continuous effect. Pictured is a smaller-sized cut for image purposes. ** 
These Wood Rolls have a wide range of uses: decorative wall panels like bed heads or wall features to wrap furniture pieces or even cupboard doors. The material is made from wood pulp which is then pressed into a mould to create the design. Installation is super easy as it can be cut to size with a sharp pair of scissors/Stanley knife and then adhered to a surface with liquid nails.
Wood Roll Specifications & Features
Made from real wood pulp
Each dowel is approximately 10mm wide and has a 1mm space between each one curve
Range of three different designs (3D Shaped designs)
Super easy to cut to size (as needed) and install
Pre-primed material needing a light sand before painting/staining or can be left in its raw state and finished with a clear coat
Having trouble picking your Wood Roll style? Why not try one of our Wood Roll Sample Kits
Please note that due to the size and weight, we are unable to ship our Wood Rolls to customers located in remote locations. Please speak to us about obtaining a quote to ship to your remote location prior to placing an order.
Frequently Asked Questions

What are Peel and Stick on Tiles?

Peel and stick on tiles are self adhesive tiles that are designed to be installed over existing tiles or other surfaces. They require no grout, are easy to clean, are inexpensive and can dramatically makeover your kitchen, bathroom or laundry with little effort.

What is the difference between Composite and Vinyl Tiles?

Our range of Composite and Vinyl Stick on Tiles offer a range of styles, colours and finishes to revamp your project space. The Composite Tiles are made from PVC materials with a laminate finish measuring 4mm in thickness. The Vinyl Tiles in our range have a glosser finish measuring 2.5mm in thickness. Both are incredibly realistic and easy to install, requiring a sharp stanely knife (and some silicone for a high quality finish) to complete your DIY project.

What surfaces can I use Stick on Tiles on?

Existing tiles, gyprock, glass, painted walls, acrylic, stainless steel, aluminium or plastic surfaces. Just make sure the surface in clean and dry before installation

What dimensions are the Stick on Tiles?

Each tile does vary in sizes, be sure to read the Product information listed for each tile to confirm its sizing before ordering.

Can I use Stick on Tiles in wet areas such as showers?

We do not recommend you use our tiles in wet areas such as showers as they will not last long. We don't recommend using them on the floors in wet areas as this could a slip hazard.

Can I use Stick on Tiles on floors?

We do not recommend you use our tiles for flooring as we can not guarantee the longevity of the products on these high traffic surface.

Can I remove the Stick on Tiles?

Yes the tiles can be removed in the future, however may leave adhesive residue or lift any paint off in the removal process. We recommend you first heat up the adhesive glue using a hair dryer and then slowly peel them off. 

Is it safe to use Stick on Tiles behind the stove / hot plates?

We do not recommend you install the tiles close to any open flames or stove tops. Allow at least 30cm of distance between a stove top and/or open flame, to ensure tiles do not melt or catch fire.

How many sheets of tiles will I get?

We sell all our tiles by the sheet. The dimensions listed on each product are for a single sheet. If you order in quantities of ten (e.g 10 sheets or 20 sheets), then we offer discounted pricing. The below graphic further explains this. 

 

 

Still cant find the answers to your questions? Reach out to us: info@stickontiles.com.au 
Returns & Exchanges
Worked great for the ceiling in my van!
I was going to use wood dowel to line the ceiling of my van, but this turned out to be cheaper, less weight and far easier to work with. It was easy to cut with a pair of industrial scissors and fit around those weird corners and curves. It readily absorbs a stain and varnish, so I was able to fully waterproof it for use in my bathroom area. Great product! Highly recommend for DIY vanlifers:)
Loved it!
Was a little bit unsure about how the quality would be but when it arrived I was so happy with how it turned out! Thanks so much guys.
Great service, great product
Had a great experience with the company. Easy to order and work with ad the product was very good and easy to install. Thanks!
Great service
We are impressed with the accuracy and communication on when this would arrive. Thank you for only taking orders to what stock you could deliver, we ordered in April and was told straight up before ordering that it would be late July and it was spot on. We ordered more in june and was told stock would not be here until September. Very thankful for the honesty before ordering. Great product.
View full details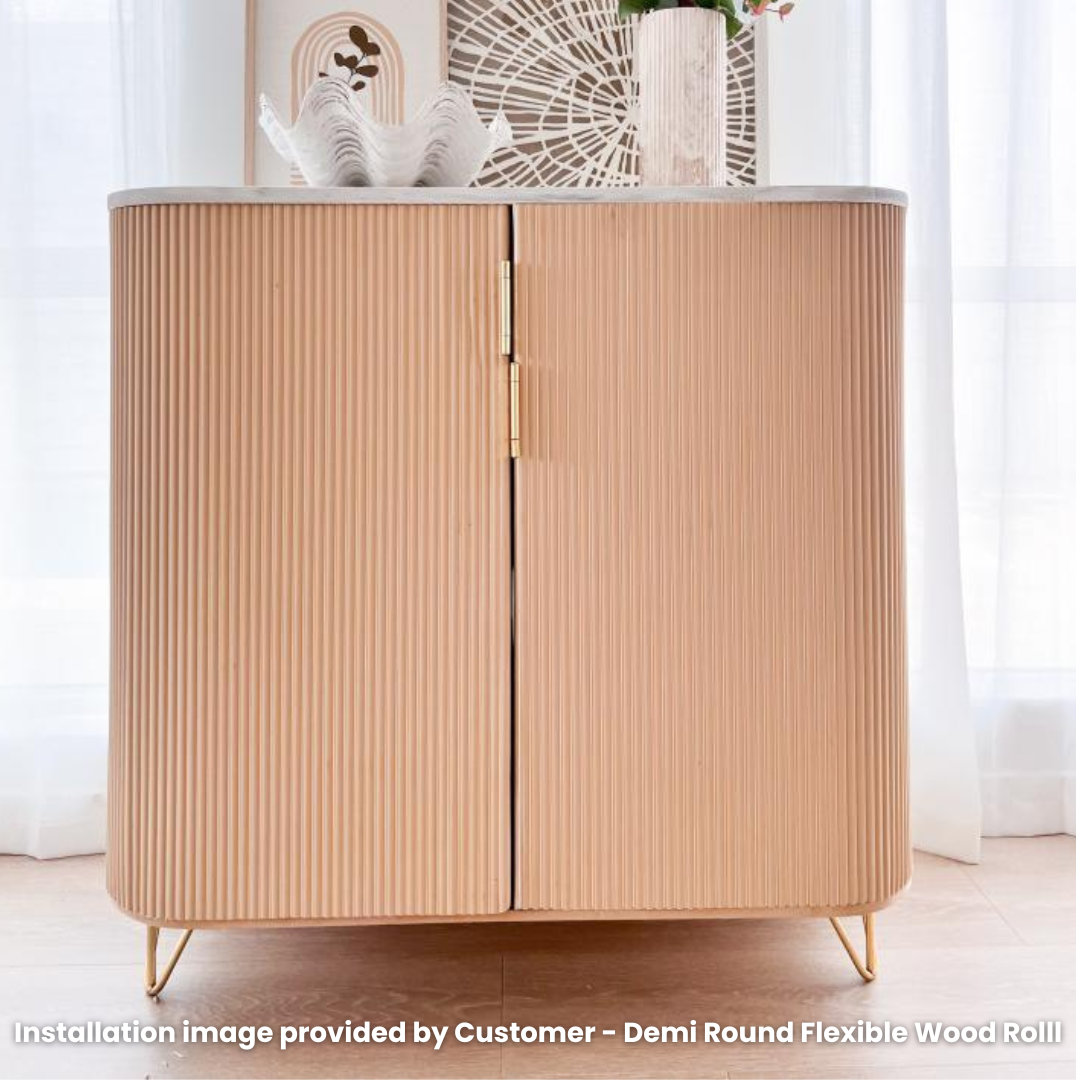 Returns & Exchanges
Returns
All products can be returned to us within 30 days of purchase for either an exchange or full refund of the product price.
Please note: Product must be in "as new" condition and in their original packaging. Items considered to be subject to "wear and tear" or not in their original packaging will not be accepted for refund. Once the item has been returned the refund will then be issued. 
All return shipping/freight costs are the responsibility of the customer. Returned items will need to be shipped to the Gold Coast, QLD.
Exchanges 
Should the item/s ordered not be the right fit, we are happy to accept an exchange for your order. We can exchange for another item within the same product range with any additional cost differences invoiced to the customer for payment.
All exchange shipping/freight costs are the responsibility of the customer. Returned items will need to be shipped to the Gold Coast, QLD.
Please reach out to our Customer Service Team if there are any further questions. 
info@stickontiles.com.au
Order a Sample Kit
Want to test our wood roll before you purchase a full roll? Order our sample kit and receive a small sample of each design profile of our flexible wood roll panels.
Order Sample
Choose from Three Trending Styles
French Stripe

Evenly spaced battens create consistant lines across the roll that can be used either horizontally or vertically.

Explore

Demi Round

Half dowel fluted timber ripples across this roll creating a classic look and feel.

Explore

Scallop

A mixture of soft curves coming to a linear point up and down the roll, creating a concave look with alot of texure.

Explore
Why Choose our Wood Roll Panels?
Flexible and Bendable

Our Wood Rolls are flexible and bendable, making them perfect for use on curved surfaces - think curved walls or furniture.

Light Weight

At just 3kg per 80cm sheet, lifting and manuevouring our Wood Rolls is easier than thick and heavy MDF panels.

Easy to Cut

Installing our Wood Roll Panels are super easy. Simply cut using some scissors. No need for expensive jig saws or drop saws.
Easy to Install

Installing our Wood Roll Panels is much easier than heavy MDF panels. As they are light weight, you can use liquid nails. No need for nails, screws, hammers or drills.

Ready to Paint

Our Wood Roll Panels are primed and ready to be painted. Paint them to match the exact colour of your interior scheme.

Save Time & Money

When compared to MDF panels from the big name hardware stores, our Wood Roll Panels are quicker and cheaper to install.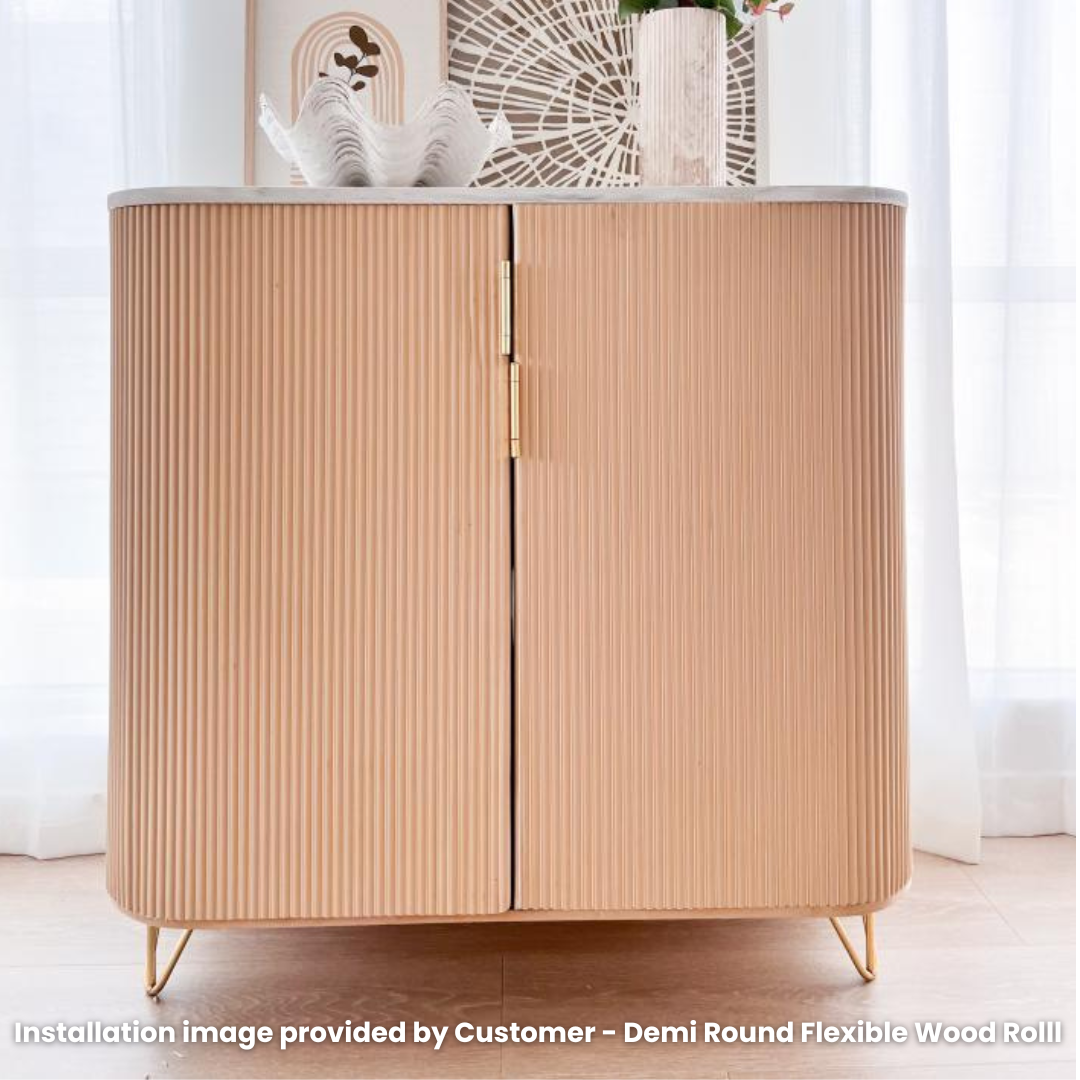 Perfect for DIY Renovations on a Budget
Our flexible and bendable wood roll panels are the perfect solution for anyone looking to create that feature wall look without the hassle of heavy and expensive solid wood panels from hardware suppliers. Our Wood Roll Panels are great for:
⬛ Feature Walls
⬛ Bed Heads
⬛ Cabinetry
⬛ Furniture
⬛ Front of Kitchen Islands
Installation Guide